If you are looking for a new job there are few better times than the present to look for a new opportunity or even launch a new career. According to CNBC, "Workers continue to benefit from a hot job market characterized by near-record demand for their labor, which has translated to ample choice and higher pay."
With this being such a great market for the employee on the hunt, it allows those looking for jobs to pick and choose what is most important when it comes to a career. If you are a regular cannabis user, for example, you might even be wondering what career path might best suit you and your extracurricular activities. 
These days there are all sorts of jobs and career paths available to marijuana lovers. Gone are the days when pizza delivery and video rental clerk are the only viable career aspirations. From creative paths to the tech industry, the world is your oyster right now if you love weed. While many jobs have warmed up to the idea of weed use, here are 10 of the best career paths for cannabis lovers.
Food & Beverage Industry
Sure, there is the stereotypical idea of the stoner dishwasher and busboy, but the food and beverage industry actually has some great career paths for driven and creative individuals. From food and beverage director, to corporate trainer, edibles chef, bar manager and even food and beverage consulting, there are a wide array of careers in the food and beverage industry for motivated cannabis lovers.
Some corporate jobs may do preliminary drug testing, but it is rare for food and beverage jobs to do regular or random testing. This is a high energy field, which makes your love of cannabis a perfect unwinding activity after an energized day. 
Entertainment Industry
Another industry that is becoming more and more infused with cannabis is the entertainment industry. As we previously reported, more and more entertainment celebrities are becoming part of the cannabis industry, helping it become more accepted in the community. Plus, the entertainment industry has one of the lowest rates of drug testing.
It is an always evolving industry that bursts with creativity. It is not for the faint of heart. But if you are a creative, tough-skinned and ambitious cannabis lover, you might want to consider your options in the entertainment world.
Musician
Musicians and marijuana go hand and hand, and they have a long history. From Bob Dylan introducing the Beatles to marijuana, to the mention of it in thousands of pop and hip hop songs, it is safe to say musicians and marijuana are interlinked. If you are passionate about music and marijuana, you may consider a career in the music industry.
RELATED: Which Industries Most Often Test Workers For Cannabis?
Sure, becoming a platinum selling artist is not something everyone achieves, but there are lots of more achievable careers in music. In fact, according to Indeed, there are over 9,000 job opportunities in the music industry right now. From behind the scenes, to technical jobs, working on a tour or even taking a spin being a DJ, the music industry has all sorts of ways you can get your foot in the door and earn a living.
Computer Animation/Graphic Design
If you are a creative type but more of an introvert, it might be a good idea to brush up on your computer skills. Graphic design and computer animation is a career path for the artistic type, and these types of jobs are often not drug tested, as they are both creative and white collar. 
If you love weed and are a talented artist, but looking for a driven career rather than a bohemian artist's life in an industrial loft somewhere, computer animation and graphic design might be good paths.
Fitness & Wellness Instructor
The fitness and wellness fields are also very popular, and cannabis is often becoming entwined in both. Marijuana and working out has become more commonplace, and as we have reported, there are several benefits to incorporating weed into your fitness routine. If you love weed and working out, a career in personal fitness may be a great match for you. 
Wellness, including holistic healing and meditation, also includes marijuana. If you are already interested in the world of wholistic healing and meditation, you may want to consider turning it into a career, especially as more states make marijuana legal and accessible. 
IT/Web Developer 
If you are more of an analytical, tech savvy weed enthusiast, you might struggle to find a good career fit to match both your skills and your interests. While some computer programing and technology jobs involve the corporate grind (and drug testing), you might want to consider IT consulting or web developing. These jobs often allow you a good amount of independence and autonomy.
RELATED: Why More Software Programmers Are Choosing To Smoke Weed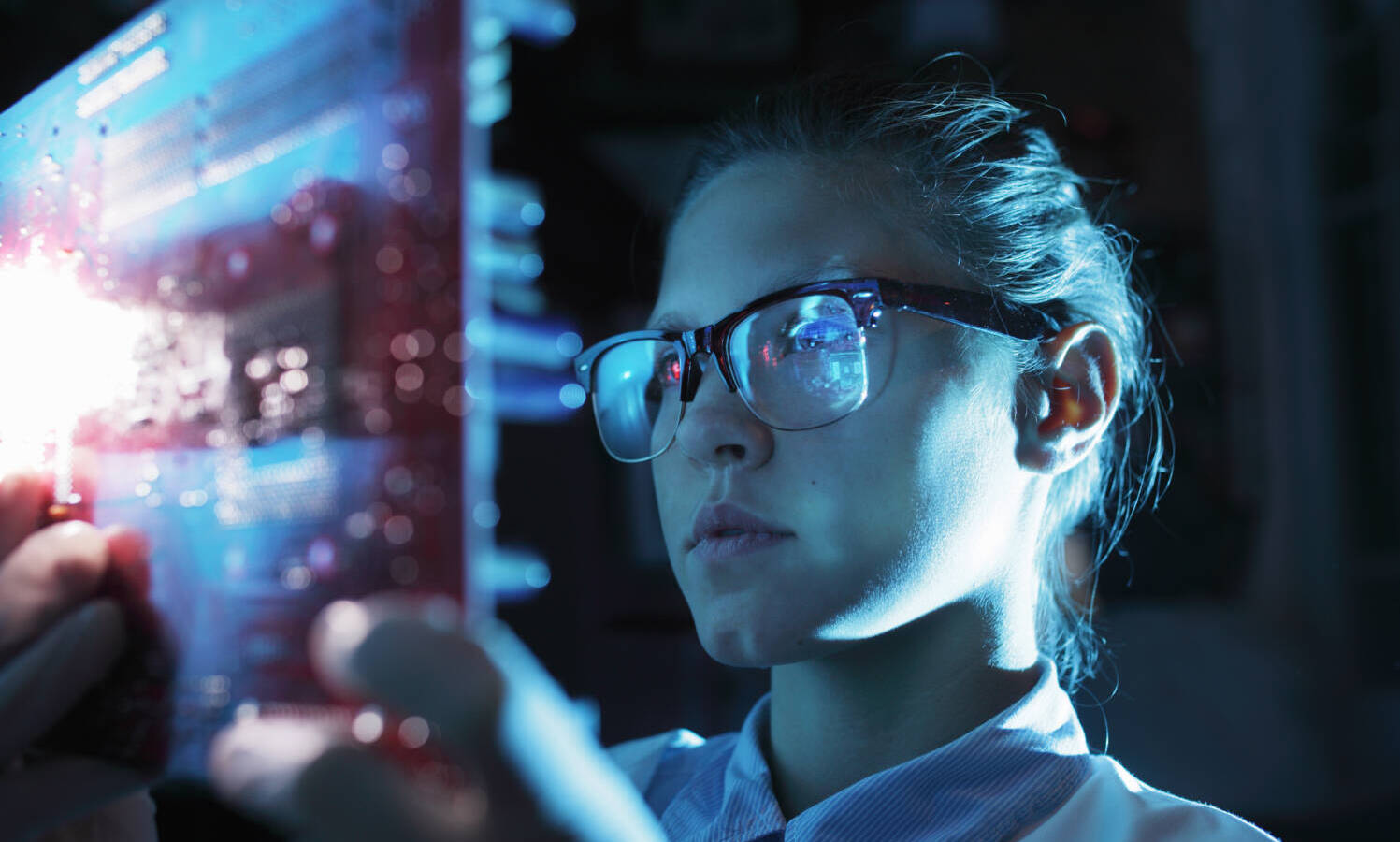 In today's post-pandemic labor market, many of these jobs can also be done remotely, which can be a big bonus for those who like to design web sites and fix IT problems while getting a little bit high.
Real Estate
Another job that often involves lots of hustle and independence (but with little corporate oversight) is the real estate industry. Sure, depending on what company you work for there may be corporate red tape, but many real estate agent jobs do not drug test. The real estate industry is a great career path for a cannabis lover who is outgoing, and also driven.
In fact many real estate agents are independent contractors, which limits your connection with your employer. If you like to get high, but have big ambitions, the real estate agency might be perfect for you, as it is an industry where the more you hustle, the greater your rewards. Not to mention, as we have previously reported, there are links to cannabis legalization and increased property value. Sounds like a win win scenario.
Entrepreneur/Self-Employed
If you are worried about getting drug tested, or your boss not liking your cannabis habit, why not work for yourself? If you often have visions of starting your own business or creating a product, and use weed to channel that vision, perhaps consider becoming an entrepreneur.
RELATED: Smoking Marijuana May Spark Entrepreneurial Spirit
Entrepreneurs have flexibility to create their own schedule and their own rules. If you find that marijuana gives you even more drive and creative flow, consider making your self-employed dreams a reality. Just make sure you are not the type who gets lazy when you get high, since being your own boss requires self-motivation.
Writer
Lots of writers are known to be regular cannabis users. From Hunter S. Thompson to William Shakespeare (allegedly), weed and writing has been commonplace for centuries. Writers usually work for themselves, or at the very least at their own pace. As long as you are able to meet deadlines, you have no need to stop your weed habit. 
Becoming a novelist is not the only route either. From travel blogger to ghost writing, there are all sorts of writing jobs for those looking to use their wordsmith skills without having to give up their love of ganja.
Cannabis Industry
You can't have a list of career paths for weed lovers and not include the cannabis industry. If there is one industry that fully embraces those who love weed, it is the weed industry itself. Not only is the cannabis industry unlikely to fire you for your weed usage (unless it is at work and prohibited on the site), but there are so many career paths within the weed industry. 
As we previously reported, the cannabis industry is growing at a rapid rate, and could be worth upwards of $45 billion in 2025. From head grower, to CEO, to director of sales, marketing or even the general manager of a dispensary, there are lots of highly lucrative careers within the cannabis industry itself. So if you are an ambitious weed lover, why not work with what you love?