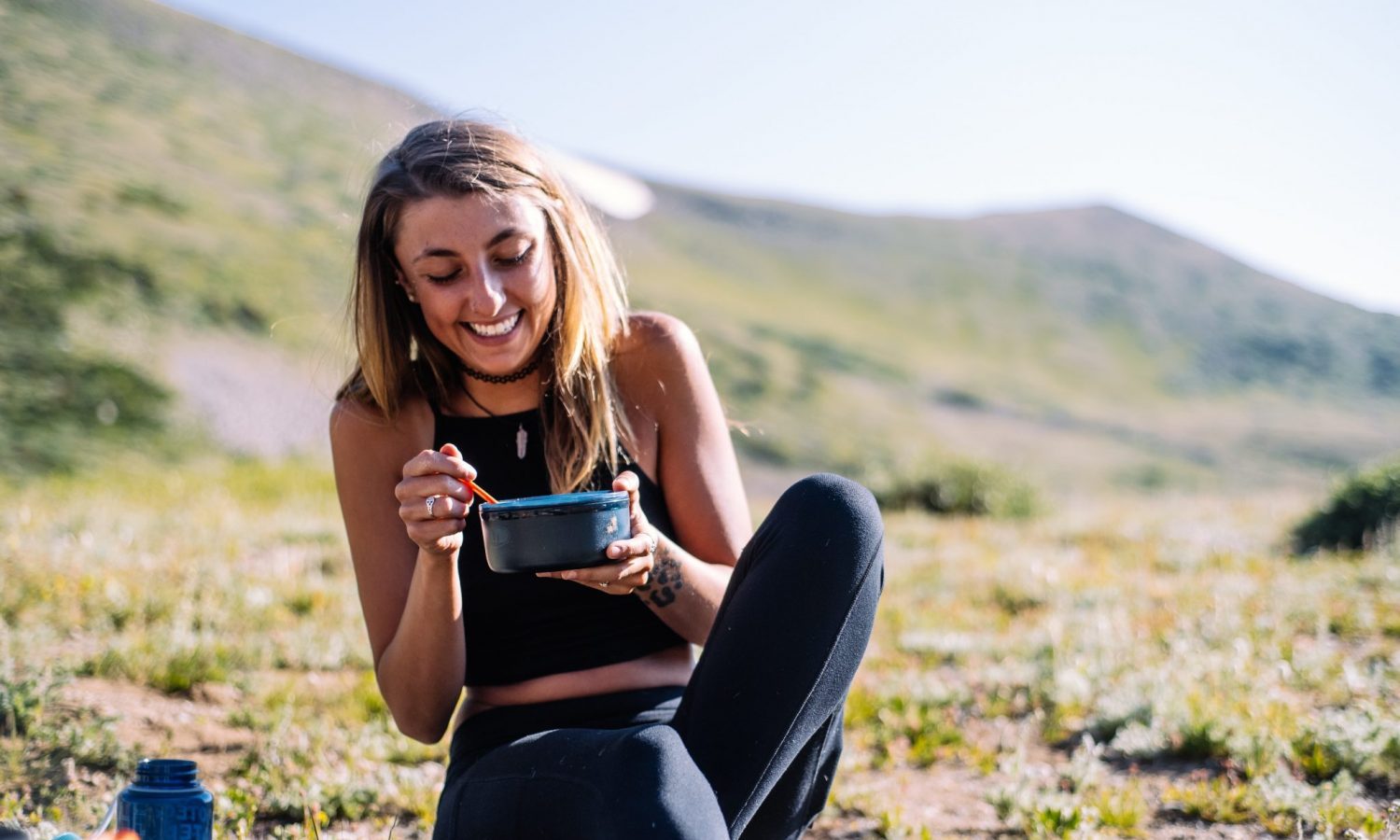 Eating healthy is usually associated with things that are not a lot of fun, like bland salads and dry toast. But slow and simple steps are capable of making your experience better and smoother, providing you with healthy meal options that can also be delicious.
While we all know basic healthy foods, it's a tall order to ask someone to completely change their diet overnight. It's also not fun. But a few small changes can add up to a significant difference over the long run. Here are some tips that can help you eat more healthy:
Eat slower
RELATED: Hungry Before Bed? Here's What You Can Do About It
Your eating speed is very important. The slower you eat, the quicker your stomach will get full. Your brain normally takes 20 minutes to process the signals the rest of your body is sending. By slowing down your eating and chewing more, you'll give more time to your brain allowing it to catch up with what's going on with the rest of your body.
Do some research
While research is not the most fun of things, it can be. Even a little bit. Read up on healthy foods and foods to steer clear of, that way you can have some choices at your disposal. It's very difficult to eat healthy if you don't know what to eat or if you simply think that by sticking to salads you'll lose weight and provide your body with all of the necessary nutrients. Find a book on the types of food you enjoy, or take an internet deep dive. Some basics include: staying away from refined sugars and processed foods, eating more plants, and drinking lots of water.
Start with breakfast
RELATED: Eating This 5 Times A Week Can Extend Your Life
Start your day with lots of hydration and whole foods, such as oatmeal, fruit, a smoothie, or even avocado toast. And drink water before you have your coffee to hydrate your body first thing in the morning (our bodies become dehydrated overnight). And if you eat enough carbohydrates (we're not talking about pancakes, which have a lot of fat and refined carbs), you're less likely to crave sweets later in the day. If you start your day with a bowl of sugar cereal or something high in fat and low in water, like bacon and eggs, you're more likely to get that afternoon crash we all dread.
Be thoughtful with your snacks
Snacks can easily turn into desserts, which is why it's important to stick to stuff that is healthy and without crazy amounts of refined sugar. Nuts and fresh fruit are great options, as is dried fruit (just make sure there is no added sugar). Oats, microwave popcorn (without added salt and oil), and sweet potatoes are also great options.