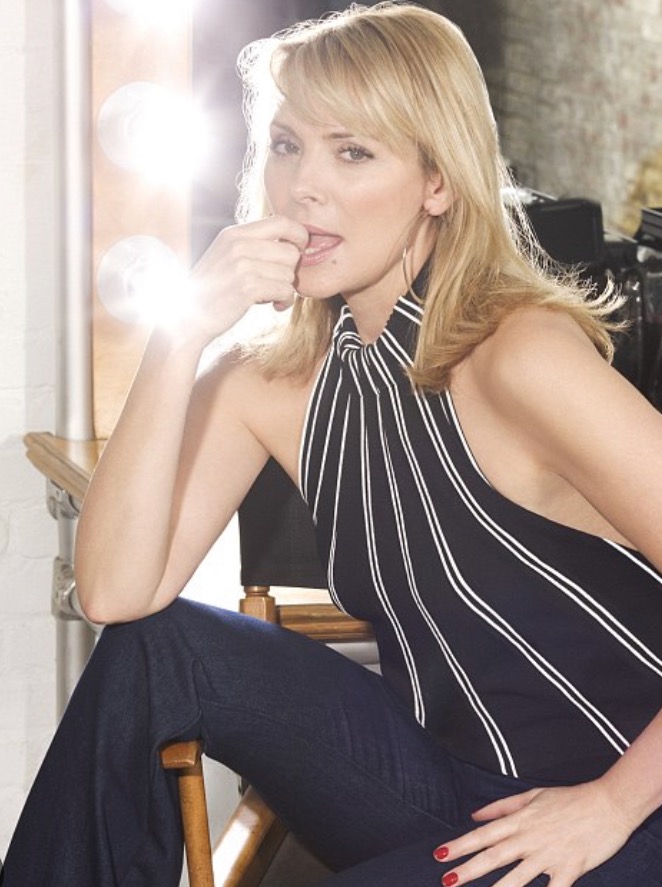 In a surprise that has delighted millions of fans, Samantha Jones is making a guest appearance on the Max series And Just Like That!  Kim Cattrall became a breakout star and icon in the original series Sex in the City. People watched as she embraced tomorrow with her views on sex, relationships, work and marijuana.
Sex in the City premiered on 6 June 1998 and concluded on 22 February 2004, with 94 episodes broadcast over six seasons. It continues to live on cable and streaming channels. Among the four co-stars, Kim Cattrall's character Samantha Jones was the most care-free and open – setting the tone for the "sex" part in the city.
Fun loving Samantha was a hedonist with a heart.
RELATED: People Who Use Weed Also Do More Of Another Fun Thing
Liberated she tried everything from monogamy, to being fluid to serial one nights stands and everything in between. A fan of the cocktail, she also didn't shy away from marijuana.  And this was in the pre-legal days.
In a sign of how things have changed, a bar sued to stop an episode with cannabis. One week before "The Post-It Always Sticks Twice" was set to be released, a bar filed paperwork to prevent HBO from airing the episode. The bar, which had been business for more than a decade in 2003, took issue with the fact that the characters scored marijuana while hanging out at the nightspot.  Now in NYC there are 1,700 unlicensed shops even though it is recreational legal in the state including some near the bar.
When interviewed, Cattrall shared "Let's just say that I have more than tried marijuana and I took a tip from Samantha – when you're in an intimate situation it can certainly make you feel more relaxed".  She helped people accept the fun things marijuana can do in and out of the bedroom.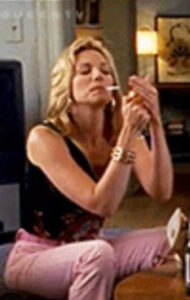 Samantha's ordeal with cancer also provided an opportunity to talk about medical marijuana.  While accepted at the time, it wasn't as wide spread and still had stigma.  Ten years would pass before it truly came out of the closet.
Fans were crushed when Cattrall decided to reduce her involvement and rumors about clashing personalities abounded.  The Sex in the City sequel And Just Like That has struggled in finding a voice and capturing some of the magic, maybe the return of Samantha can give it a little extra push.
RELATED: Are Women The Answer To The Weed Rebound"
Cattrall opined "Especially now you can get marijuana in different tastes and flavours, it's becoming like a wine itself".  And our guess are fans will be enjoying cannabis, wine or cocktail to catch her appearance.