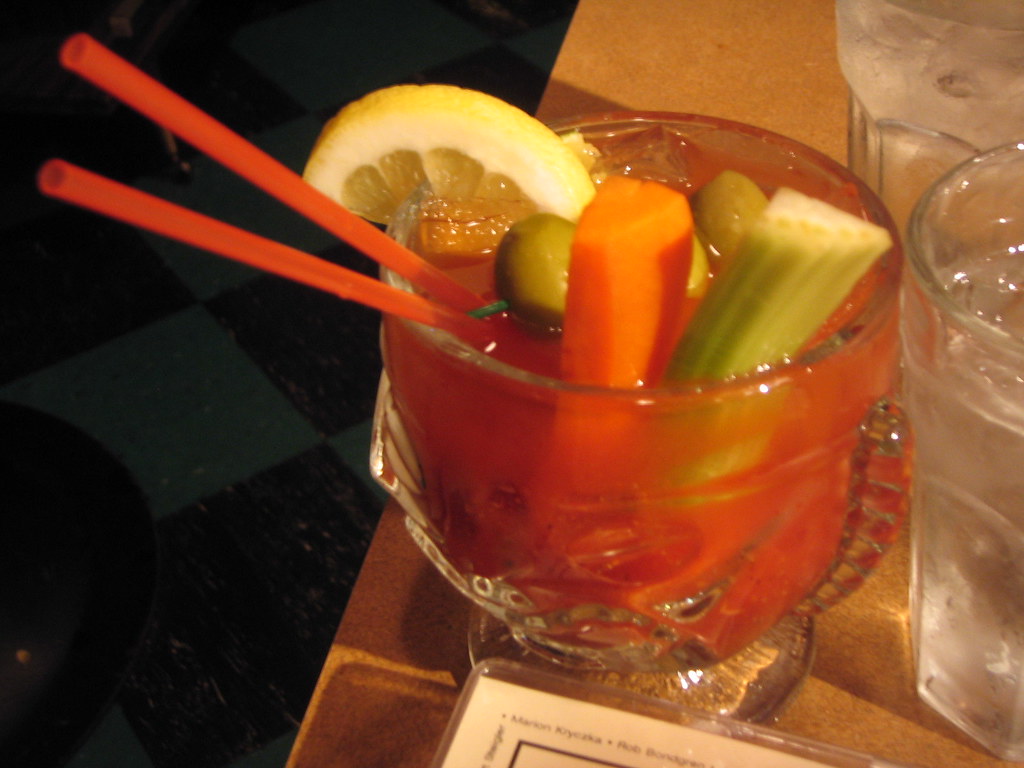 Day Drinking is definitely a thing – here is how to do it right – and to add a flair!
The modern version of drinking in the morning has become more common, but are you doing it right?  Brunch, sporting events, an early morning flight, big music and other types of festivals all lend themselves to grabbing a cocktail.  But do you do it right?  Here is the ultimate guide to day drinking.
First, within the correct bounds of drinking before noon, what is the norm are Bloody Mary's, rosé, mimosas, screwdrivers, and beer.  Wine, bourbon, shots will all gain you a side eye from the people around you.  Of course, Bloody Marys have other options than vodka – Bloody Maria (tequila), Red Snapper (gin), and the Bloody Shame (non-alcoholic).  Also, the Mimosa comes with variety. The most popular is a change of the juice…but there is the Manmosa – which is champagne, juice and vodka.  Definitely a morning wake up.
RELATED: Great Fall Whiskeys
But if you are creative and serve it in a fun glass – you can break out and here are some fun ideas.
Erik Hakkinen, Head Bartender, Zig Zag, Seattle
"My favorite two low-octane drinks are Campari and grapefruit juice (2 oz Campari, 4 oz fresh grapefruit juice), and then Bonal and tonic (2 oz Bonal, 2-4oz good tonic, like Fever Tree, East India Imperial, squeeze of lime). So simple, so delicious! I like both served as long drinks."
Ramon Garcia, Bar Director, Alchemist, San Francisco
KISS N' TELL
1 oz Manzanilla Sherry
1 oz Dolin Blanc Vermouth
.5 oz Rosemary syrup
.25 oz Lemon juice
1 bar spoon Laphroaig 10yr Whisky
1 small pinch of salt
4 oz La Croix Peach Pear sparkling water
Shake all ingredients with ice except La Croix Peach Pear and double strain into a Collins glass filled with ice. Top off with La Croix Peach Pear Sparkling Water. Garnish with 3 pear slices and a rosemary sprig.
Rosemary syrup:
1 cup Sugar
1 cup Water
3 Rosemary sprigs
Bring water to a boil and add sugar, then simmer until sugar dissolves add the rosemary sprigs and let them steep for 30 mins. Strain the Rosemary and store in a nonreactive containers.
Morgan Weber, Co-owner, Eight Row Flint, Houston
ALL DAY LONG
3 oz Lillet Rosé
2 oz Topo Chico
½ oz Fresh Lemon
¼ oz Rich Simple
2 dashes grapefruit bitters
Build in Collins glass full of ice. Garnish with fat grapefruit peel, oil expressed into glass.
https://www.instagram.com/p/BKonbmMBwPJ
Krissy Harris, Creative Director, The Wren, NYC
RUBY ROSE SPRITZ
"This cocktail is currently on our brunch cocktail menu (also, that's my daughters name)."
1 oz Martin Miller's Gin
¾ Aperol
¼ Giffard Black Rose Liquor
Shake & Strain into a Highball glass. Top with Schofferhofer Grapefruit Bier.
RELATED: People Who Use Weed Also Do More Of Another Fun Thing
HIGH ROAD
"I like to pre-spice the tequila by slicing 1-2 jalapeños and adding them to the full bottle of tequila. I taste every hour or so until I get to the desired heat level. That way, it's a consistent drink every time. This was on our brunch cocktail menu and will come back!"
1 oz El Jimador Blanco or Herradura Silver

½

 

 

oz Del Maguey Vida Mezcal
1 oz Pineapple Juice
¼ oz Agave
½ oz Lime Juice
3 slices Jalapeno
Add all ingredients to a shaker, add ice and shake. Pour into a salt rimmed rocks glass.