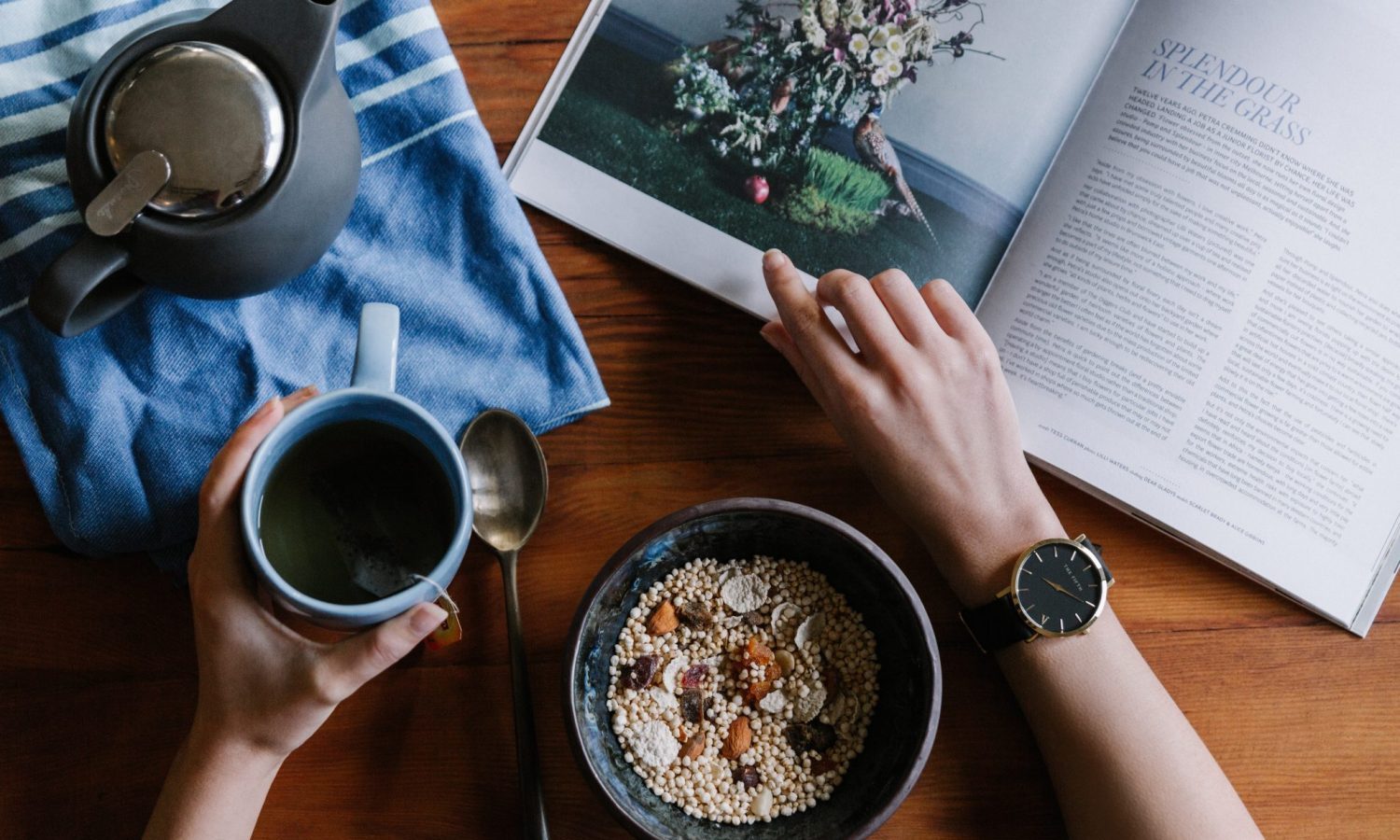 Routines are key for successful mornings. While sometimes difficult to establish and easy to break, routines can help you create the time to do the things that you want to do and feel productive. When this is done in the mornings, it's especially effective, since mornings tend to dictate the pace for the rest of the day.
While saying that you're going to get up early and go for a run every morning is very easy, maintaining routines is tough. It demands consistency and not giving up. In order to establish a routine, it's important to be patient with yourself and to set realistic and manageable goals. Here are 5 tips to help you develop a better morning routine:
Make natural light your friend
Natural light feels great and helps you wake up. The sun dictates your inner clock, which is why we get sleepy during the nighttime and more energized when the sun is on us. While your windows are a great tool, if you have the time, a morning stroll is a really good way of starting the day, reinvigorating your mood.
Wash your face
RELATED: This Common Habit Could Increase Your Risk Of Heart Disease
Morning showers are great because they wake you up. Washing your face does a similar thing, waking you up and clearing the gunk out of your eyes. If you incorporate this into a larger routine, like washing your face after you brush your teeth and then applying some moisturizer or sunscreen, your habit will become stronger and easier to remember.
Have a good breakfast
Breakfast has a lot of lovers and haters, but if you're a person who tends to have a bad time in the mornings, eating something nutritious can be a solution to your problems. Breakfast is not only filling, it's important for your energy, which is super necessary in the mornings. Choosing foods that are rich in protein like yogurt or eggs, and pairing them with veggies and whole grains will leave you energized and craving for healthy and filling meals for the remainder of your day.
Move
RELATED: 5 Things That Can Make Spending Time Alone Joyful
Moving is very important in the mornings. This doesn't mean that you have to go out for a run, although that is a great thing to do in the mornings. Moving can simply mean making your bed, doing some chores like the dishes or folding clothes. Any type of movement will help you feel awake and more productive, which is a great mood to have first thing in the day.
Do something you love
Make the time in your mornings to do something you love, like playing a video game, listening to a podcast, reading a book, or listening to music. While you'll likely have to wake up a little earlier than usual, doing something early on that you love will help you have a better mood and outlook on your day.