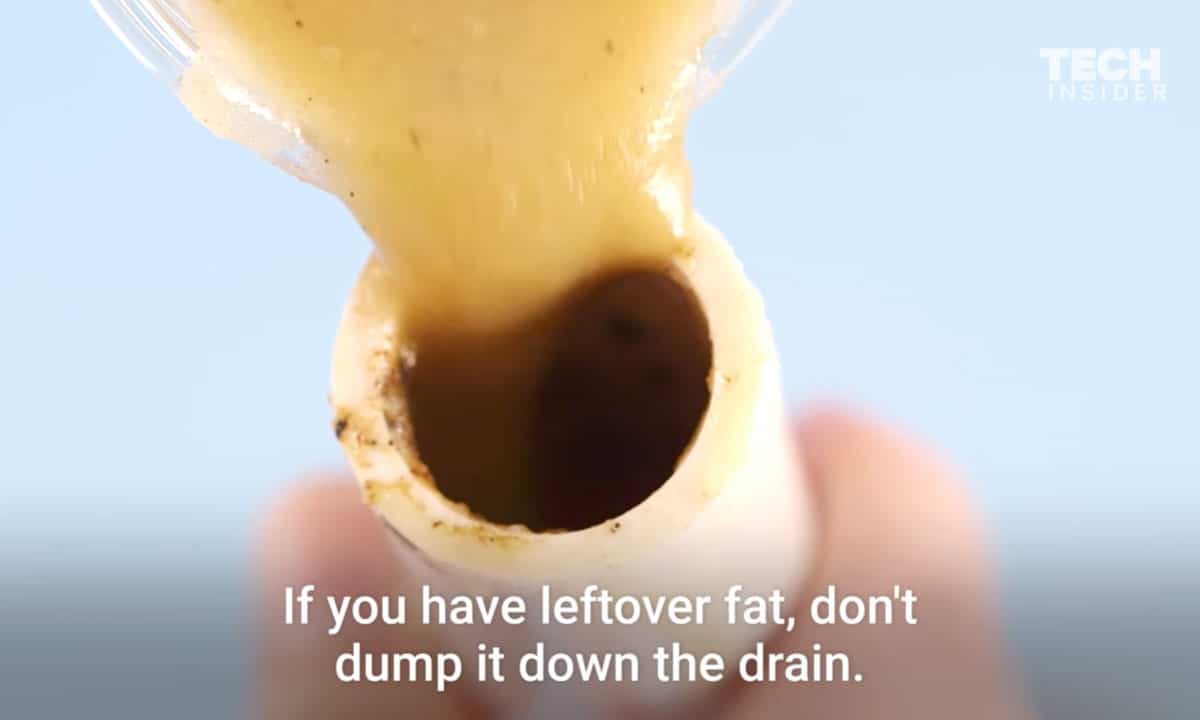 Everyone seems to be in the kitchen and creating Insta worthy dishes to be shared with friends and family. But cooking can be a bit messy. We all know you're not supposed to pour hot grease down the drain, because it will clog the drain and corrode your pipes. But the repercussions are way, way worse.
Tech Insider takes us inside a sewer drain, where grease, once combined with everyone else's discarded grease, forms huge globs, sometimes called "fatbergs," that can grow to enormous sizes (a 17 ton fatberg was once found in a British sewer) and completely clog the sewer system. And cleaning them out can take weeks.
RELATED: Rainy Weather Cocktails
Next time you have leftover fat to get rid of, let it solidify and throw it in the trash. Soak up any residual grease with a paper towel. Now, watch this and try not to gag.
[embedded content]
It's a common misconception that pouring grease down the drain is okay if you run hot water and pour dish soap after it. In reality, grease should never go down the drain. Even if it's hot and easy to pour out of the pan, it will eventually cool and solidify somewhere in your plumbing. This causes a gummy, goopy mess to form along the pipe walls, trapping other debris that flows down the drain. Over time, the resulting clogscould bring your drains to a standstill.
RELATED: Study Shows Women Who Use Marijuana Have Better….
Even if the grease makes it past your home's plumbing system, it continues to wreak havoc in the municipal sewer system. Some cities spend millions of dollars a year addressing damaged sewer systems and clearing out masses of solid waste—obstacles the industry calls "fatbergs," which are named for the cooking oil and grease that hold the obstructions together. By never pouring grease down the drain, you can help prevent clogs and other plumbing problems further down the line.
A convenient, mess-free way to dispose of cooking grease is to pour it into an empty jar, can, or other container. Screw the lid onto the jar, or wait for the grease to cool and harden in the can. Then, throw it in the trash.
You can also wait for the grease to solidify in the pan and then wipe it out with paper towels, which you should then throw away. To prevent your garbage can from getting smelly, be sure to empty it shortly after disposing of the oil or grease.