Although smoking marijuana is widespread throughout the world, Jamaica has one of the most profoundly rooted cannabis cultures. The Rastafari, a 20th-century movement that reveres marijuana as a sacred plant, originated in Jamaica. They believe that smoking marijuana fosters calm, love, and depths of reflection and medication that can serve as a gateway to the divine.
Suppose you're looking for more conventional ways to enjoy cannabis, or you're tired of your regular routine. In that case, you should try burning with a Jamaican steam chalice. These organic devices are said to be the first and original vaporizers. The steam chalice, which originated with the Rastafari faith in Jamaica, vaporizes weed using bamboo sticks, coconuts, and hot coals instead of electricity.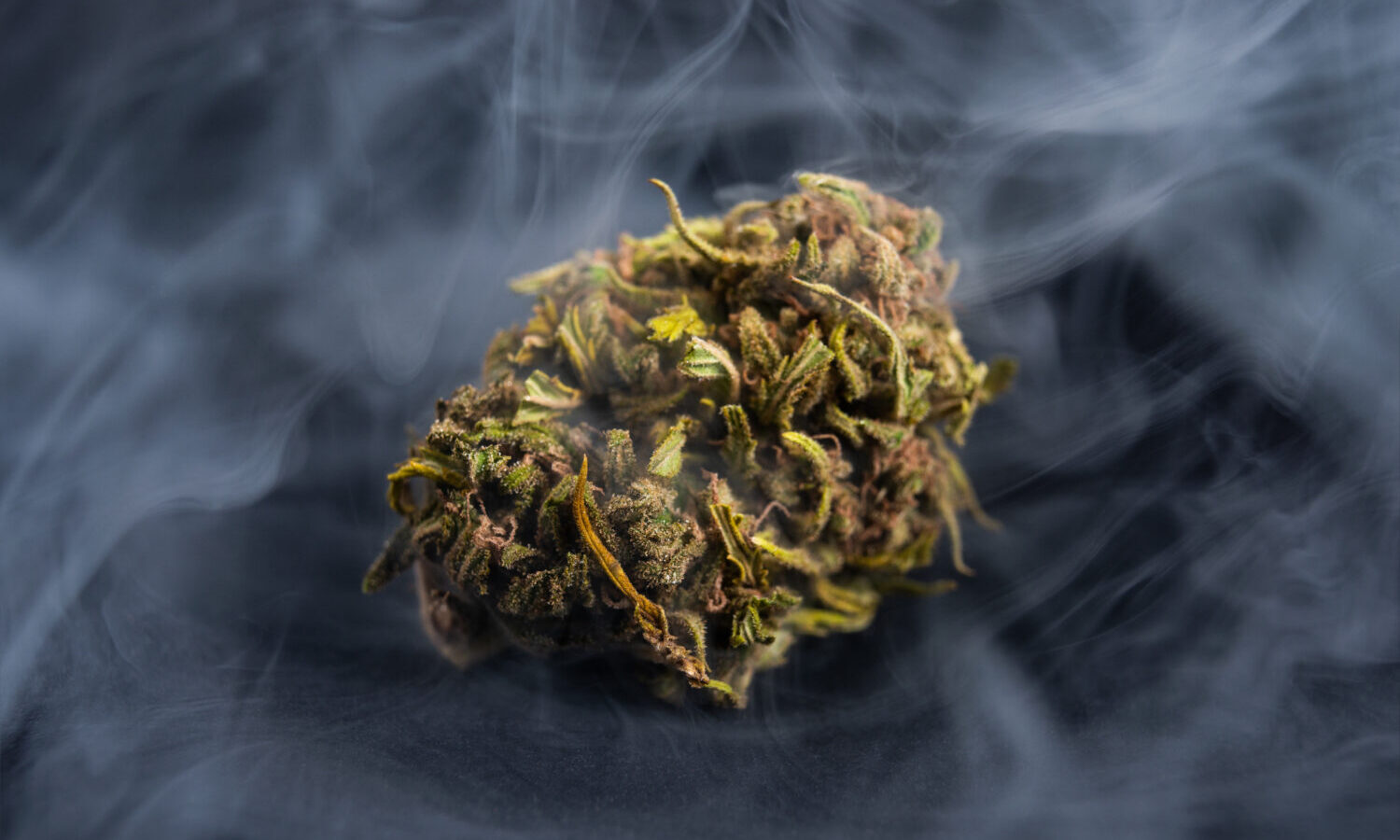 The steam chalice may be used by contemporary non-Rastafaris for various reasons. There are several methods to consume weed, but burning plant material harms the lungs. Hence, many cannabis consumers are switching to alternative forms of use, such as edibles, drinks, and—increasingly—vaporizers.
Why not choose the Jamaican steam chalice, which has the most heritage and personality, if you're going to smoke a vape? It's a one-of-a-kind, highly potent, spiritually charged way of consuming weed.
What Is a Steam Chalice?
The Jamaican steam chalice is a traditional method of inhaling cannabis, although it is distinct from other conventional methods. Why? Because it does not burn the flower but rather "steams" it. The steam chalice could be considered the earliest vaporizer. This method of inhaling weed, similar to modern vapes, frees up terpenes and cannabinoids without generating as many potentially toxic byproducts as combustion.
Surprisingly, the steam chalice combines all significant elements: fire, air, water, and earth. Looking at the components, steam chalices are made up of four essential parts:
Coconut: The steam chalice's main component is a coconut. It is comparable to the bong's chamber. Its water content aids in filtering the vapour that is produced from the bowl to produce smoother hits. When holding and smoking a steam chalice, the coconut acts as the "handle."
Cutchie: A cutchie is a clay pipe that resembles a sizable bong bowl. This part of the steam chalice supports the flower over the downstem. It keeps it out of the heated temperatures when THC and other phytonutrients are released from the charcoal.
Bamboo tubes: The downstem and the mouthpiece of a steam chalice are made of two bamboo tubes. In contrast to typical bongs, this one has a downstem and bowl positioned precisely above the chamber and a mouthpiece extending from the coconut's side.
Gritty: This essential clay grate rests above the flower and has many tiny holes. It limits direct contact and burning of the plant material while acting as a base for the burning of charcoal.
Now that you're acquainted with steam chalices and their components, it's time to learn how to handle one.
How to Use a Steam Chalice
Mastering the steam chalice can take a few tries, especially if you're a dedicated joint smoker. Even if you're used to working with massive and complex glass bongs, a Jamaican steam chalice will undoubtedly feel strange in your hands at first.
We've included some simple instructions below to help you get started with this vintage piece of equipment. Follow them carefully for an easy introduction to this innovative cannabis use.
RELATED: What Is A Chillum?
Fill the coconut with water first before doing anything else. The mouthpiece can be pulled from the coconut's side to accomplish this. After that, add water below the orifice before reinstalling the bamboo mouthpiece. Take a bare tear. The sound that comes out should closely resemble the bong's bubbling. If you don't hear that distinctive sound, the water content of the coconut is either too high or too low.
The cutchie needs to be filled with herbs next. However, traditional cutchies link to the downstem through significantly larger holes in the bottom. So, to prevent flowers from falling into the chalice, many chalice users put in the part or whole torn buds. If you'd instead grind your bud, cover the hole with a large enough sheet of metal gauze before adding the flower.
Put the gritty in the cutchie after it has been filled. Depending on your type, some cutchies have a lip where you can insert the gritty to keep it from touching the herb below.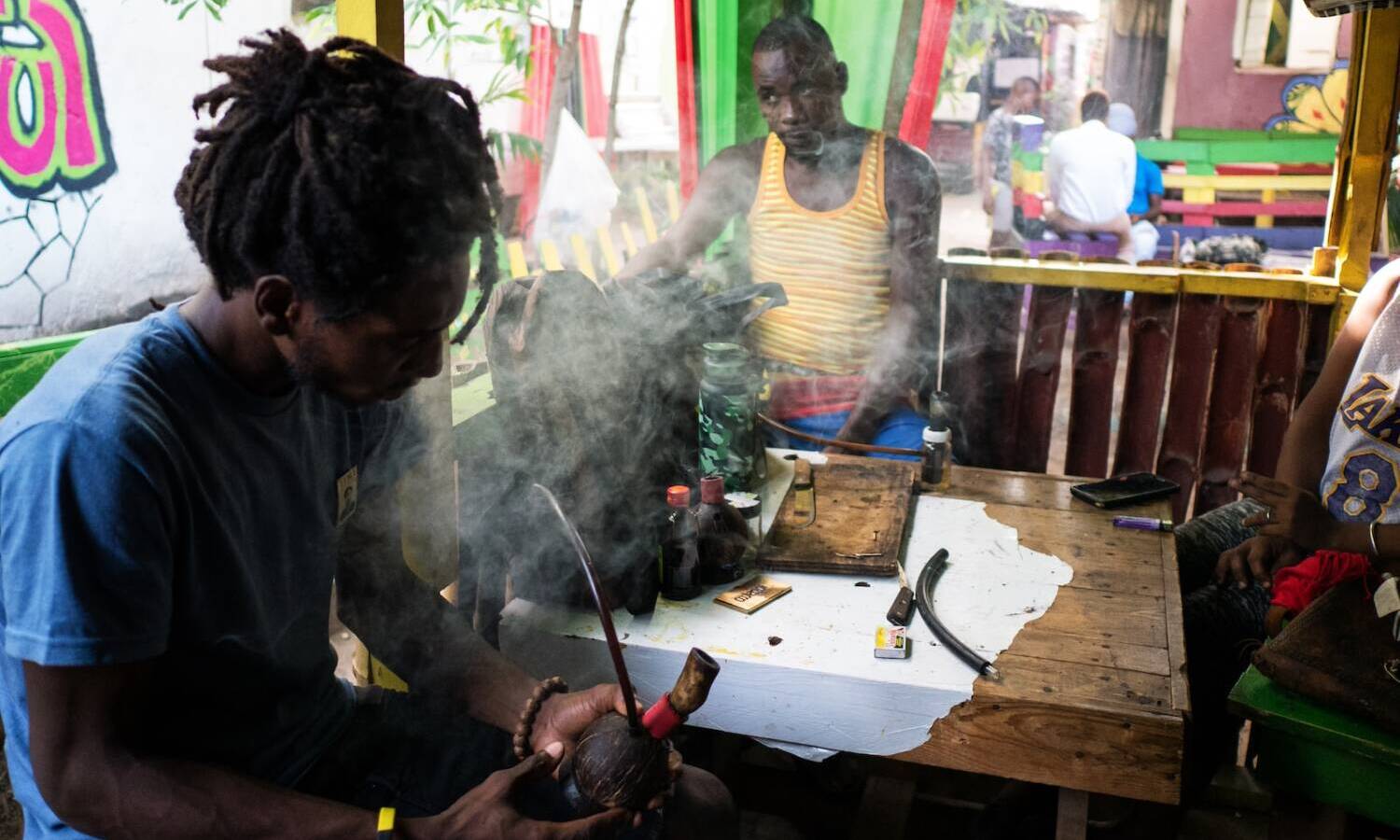 At this stage, things become even more unusual. You're undoubtedly used to flicking the lighter or vape button before inhaling. You'll find yourself grabbing into a bag of coal instead when using a cannabis chalice. Fill the top chamber of the cutchie with adequate charcoal. Then, use a blowtorch lighter to light the pieces. You're ready to go when the charcoal chunks are steadily burning.
RELATED: Kratom Vs. Cannabis: What You Should Know
Now comes the exciting part. In the same way, you would hit a pipe or bong, place your finger over the coconut's shotgun hole and hit the steam chalice. To clear the coconut, let go of your finger at the end of every hit. You'll feel a clean, terpene-rich, and slightly vegetal flavor; keep in mind you're vaping weed, not burning it.
You'll need to wash your cutchie at the end of the operation. Remove the hot charcoal pieces with care and empty the steamed cannabis. Pour the water from the coconut and save your marijuana chalice for later use. Use a couple of pipe cleaners to clean the inside of the bamboo sticks every now and then.
Conclusion
Thinking of owning a Jamaican steam chalice? An expertly designed smoking chalice will be easy to buy online. However, if you're thinking of executing a do-it-yourself project, you'll get a pretty good understanding of how to build one from scratch by watching a YouTube video or two.
This article originally appeared on Cannabis.net and has been reposted with permission.