Despite the damages caused by the global pandemic, the cannabis industry had a remarkably successful 2020. While most businesses closed their doors, many local governments deemed dispensaries and equipment shops essential, allowing them to remain operational.
The public gained a new appreciation for flower, using it as a form of stress-relief, causing sales to skyrocket. Market expansion snowballed a new wave of legalization efforts in states such as New Jersey and Arizona, with an estimated one-in-three gaining recreational herb access in their state.
Additionally, the booming industry produced countless prosperous entrepreneurs. Between herb-centered boutiques and flower-infused food trucks, there are endless ways to run a successful ganja business. Every niche market and curated head shop raises the industry to new heights, and experts estimate the market will be worth $73 billion by 2027.
RELATED: Cannabis Industry Insiders Look Ahead To 2021
In the years ahead, the budding community will undoubtedly reach new peaks and face new obstacles. Before you join the flower power movement, consider these seven challenges the industry will face in 2021.
Limited banking services
Federal condemnation of herb has created substantial financial difficulties for budding business owners. In fear of facing federal prosecution, banks will refuse to grant cannabis companies loans. A lack of options forces herb shops to rely on risky private lenders and investors, resulting in severe economic instability.
Cash-only operations
Since ascertaining loans is near impossible for herb brands, most businesses continue to operate exclusively in cash. Cash-only businesses drive away potential customer bases who prefer to avoid physical currency, especially during a global pandemic. Additionally, keeping large sums of money at a storefront puts businesses at a higher risk of theft and vandalism.
Lack of insurance
Ambiguity in state and federal regulations has placed bud businesses in the high-risk category. To avoid being held criminally liable for supporting the sale of herb, insurance companies stay far away from ganja brands altogether. Furthermore, some proprietors would rather go uninsured than wade through the intricate legal jargon. Without the security of insurance, companies expose themselves to a myriad of liabilities.
Stigma
Unfortunately, misconceptions have shrouded the organic herb in mystery for most of its existence. Widespread misinformation coupled with federal illegality has clouded the public's minds, leaving many with a sour taste in their mouth during talk of legalization. Many people still view the herb as a dangerous "gateway" substance that leads to sinister criminal activity.
RELATED: Industry Analysts Predict Which US Cannabis Markets Will Excel In 2021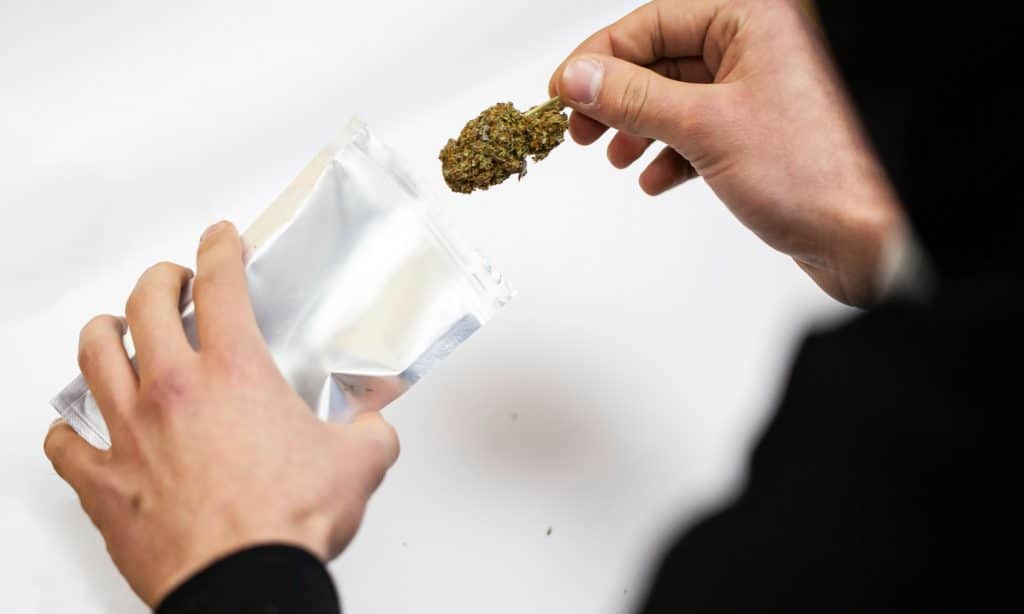 Firearm legislation
This lesser-known threat poses a sizable obstacle for the industry. Gun legislation known as The Firearms Transaction Record is a mandatory form that every purchaser must sign. The document denied firearm sales to buyers who use bud products regardless of legality. Strict regulations further enforce flower stigma, causing many to avoid conversations of legalization.
Brand differentiation
The budding industry has inspired thousands of creative businesses, and every company must work to differentiate itself. A simple budtender recommendation simply doesn't cut it anymore. Without careful brand strategizing, the average herb brand risks fading into irrelevance.
Federal reform
Perhaps the biggest challenge faced by the hemp industry is the lack of regulation at the federal level. Still labeled as a controlled substance, flower products are inaccessible in the majority of states. The federal prohibition of herb has limited how far the market will expand, although many industry leaders are cautiously optimistic that reform is coming.
Bottom line
The future is bright for the expanding herb industry, and there's never been a better time to grow your own bud business. As you find a place in the cannabis community, consider how you will face approaching obstacles.
This article originally appeared on Green Market Report and has been reposted with permission.