A person is said to have excellent gut health when there are useful function and balance of bacteria on the gastrointestinal tract. And now more than ever, the focus should be on our gut (the stomach) and its content. In the health sector today, there is an increased awareness of gut health. What we eat and fill our bodies with matters a lot.
Healthcare providers are emphasizing the content of meals now more than ever because good health starts from the gut. The enzymes that break down our food play a crucial role in our health, but how can those enzymes work if the stomach is inflamed?
When your gut is in trouble
Your body is in great shape and health when there is a good balance between the good and bad bacteria in your gut. But if the gut gets injured or inflamed, it can release toxins into the bloodstream, and these are called "intestinal permeability," and some experts call it "leaky gut." There will be irritants in your bloodstream, and your immune system will enter survival mode to attach the problem, which births the symptoms you feel and take medication.
If you have an imbalanced gut microbiome, you will feel irritable bowel syndrome with the bad bacteria resulting in increased cholesterol in your body. An unhealthy gut causes problems for the kidney, which can degenerate into autoimmune disorders like type 1 diabetes. So the message here is simple: your stomach is essential, and you must be intentional with taking care of it. Can CBD help? Let's find out.
CBD and gut health
Naturopathic physicians maintain that good bacteria are needed for good a gut. Some studies still need to be done to fully unlock CBD's potentials for enabling good bacteria, but experts agree that CBD is an immune modulator with strong anti-inflammatory agents that balance the body's endocannabinoid system. CBD also strengthens the digestive tract, which is the core of the gut area.
RELATED: How Cannabis Promotes Good Gut Health And May Prevent Weight Gain
There is a connection between stress, anxiety, and the digestive system as stress exacerbates the gut, so managing stress is important for keeping symptoms away. Since CBD decreases anxiety and stress, it will aid with the management of gut-related issues. So what kind of CBD products should you use for your gut health?
CBD oil for gut health
CBD modulates the acute and systemic inflammation people experience in their guts. It does this by producing cytokines and interleukins, which offer therapeutic benefits for people suffering from bloating and damage to their gut lining. Interleukins are the proteins that inform the immune system to set off an inflammatory response.
CBD has also shown great potential for digestive health because of its capacity to lower cortisol which aids with the prevention of leaky gut. CBD also prevents intestinal permeability. Cortisol is a form of a catabolic hormone that breaks down tissues inside the body with a massively destructive effect on the GUI tract. So managing cortisol levels is crucial for a healthy digestive system.
RELATED: Probiotics And Cannabis: What Health Providers Should Know
Experts also recommend CBD oil for gut health because it regulates appetite, which is great if the person suffers from consistent bloating caused by excessive eating. Speaking of excessive eating, sometimes the solution to your gut health challenges is simply eating the right portions. Therefore, we recommend eating 3-4 hours between meals and snacks on healthy foods for easy digestion and gastric clearance.
Despite the benefits of CBD for the gut, especially CBD oil, you must be mindful of taking it as you don't want to end up with an overdose. Yes, the oil works but safety precautions must be taken seriously.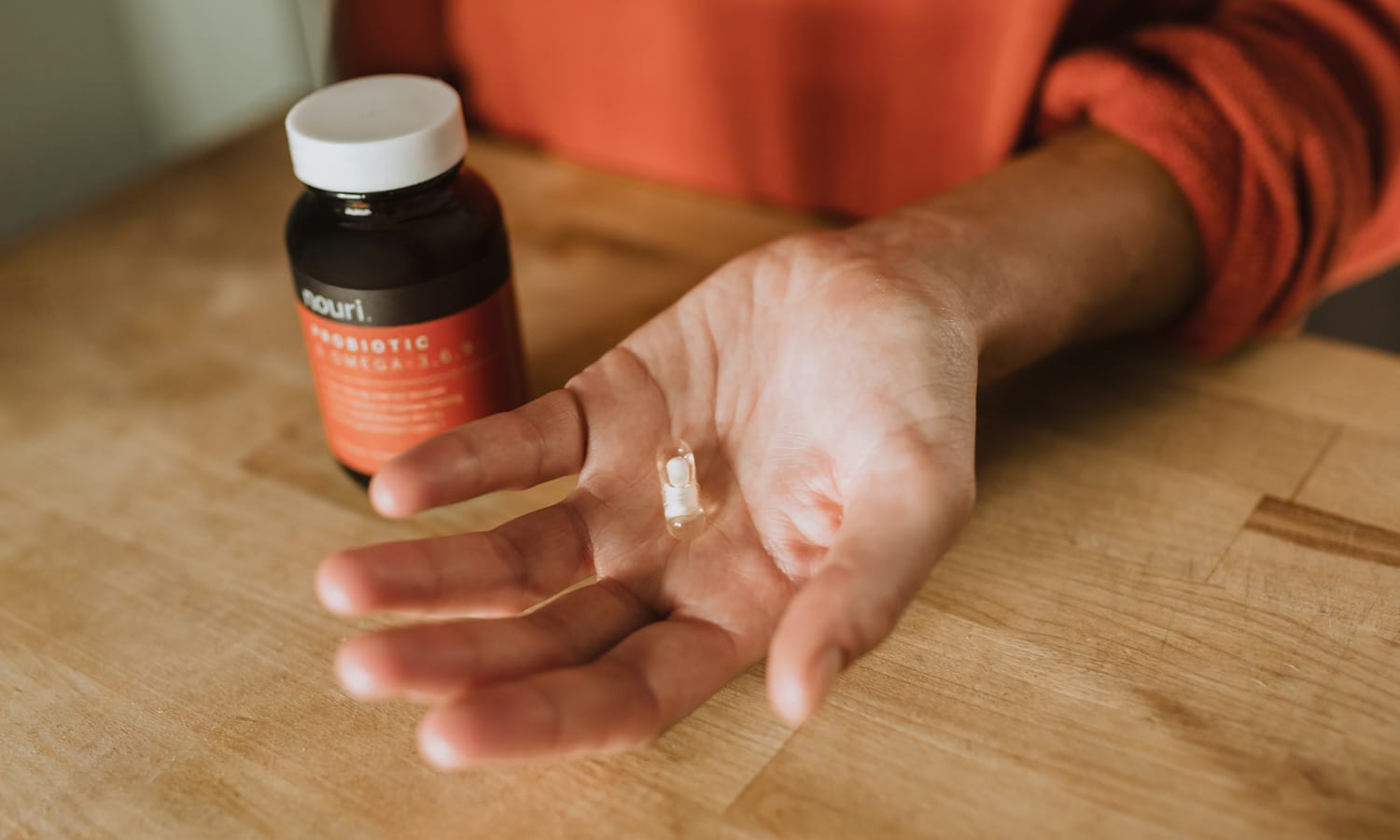 How to use CBD oil for gut and digestive health
Start the process with the lowest possible dose and then add to it as you go. Try one serving of CBD oil in the evening daily, and if you want to take more, increase it to twice daily (mid-mornings and evenings).
If you ate something that causes cramps and bloating or if you have stress-related gut symptoms, then take one serving of CBD oil to ease the symptoms.
CBD oil can also be added to smoothies and coffee or a matcha latte.
Sometimes you can take the CBD oil sublingually by placing one serving under your tongue, hold it for a minute and swallow it with a glass of water. Did you know that there are lots of capillaries under the tongue? Yes, this is why under the tongue is the best place for CBD oil since the active ingredients in the oil will be easily absorbed into the bloodstream. This method also means you wouldn't have to compromise your GI systems.
Drugs may hurt the gut
Sometimes people become hasty in getting drugs that they presume to be safe for their gut, but a study from the Netherlands proves that some drugs could become risky to the gut microbiomes. Such drugs could also eliminate good bacteria and allows for infection to grow in the gut area with the possibility of obesity.
Research also shows that some drugs' efficacy influences the bacterial components in the gut, which is why certain gut issues become serious overtime. This realization explains why medical practitioners always consider gut microbiota's role when creating treatments for guts.
RELATED: Cannabis And The Gut: What You Should Know
A study in Spain showed that almost half of the most used drugs for gut health inadvertently affected the guts, thus posing a health risk. Some of the drugs include Proton Pump Inhibitor or dyspepsia, Laxatives used for constipation, and antibiotics for bacterial infections. So if you must take drugs for gut health, please be mindful of the drugs you use to avoid making your situation worse.
Since gut health dictates the health status of the human body, cannabis and the role of CBD are important because it helps the gut and protects the body from the impact of such harmful medications. Of course, more research is still required to fully understand the connection between cannabinoids and the body; it's safe to say the future looks bright.
This article originally appeared on Cannabis.net and has been reposted with permission.