Fall is in the air, pumpkin spice is in cups and cuffing season has started. Last year, there were over 58 million online dating service users in Canada and the United States.  People have the urge to connect, engage in a relationship and bond with someone. About 40% use a dating app with 70% have had some success.
There are a plethora of dating apps and sites that those looking for love can choose from, depending on gender, sexual orientation, and whether they are searching for hook ups or long-term partners – there is something for everyone when it comes to dating online. So her are the best tips for success on dating apps.
Take your time selecting photos
RELATED: Hate Dating? Here Are 5 Tips That Can Help You See Things In A Different Light
It could be argued that online dating is based solely on your selection of photos. Of course, there's your bio and other bits of information, but photos carry a large responsibility when it comes to swipes. When you select your personal photos, make sure to choose images that serve different purposes and that are relatively new. You should have at least one close up and one establishing shot, with other photos that compliment your profile and that show hints of your personality and interests. Cluttered images or ones that contain tons of people should be avoided since they're confusing for strangers. If you need a second opinion, be sure to ask your friends to pitch in and help you make good choices.
Write a good bio
An emoji doesn't replace a bio. According to Tinder executive Rosette Pambakian, men are 98 percent less likely to get a match if their bio space is left blank. No matter how much space you have available in your bio, make sure to try to cover some aspects of your interest and personality. Popular Science suggests avoiding "Generic openers, too much boasting, and attempts at awkward humor." We agree.
Take chances on people
The more choices you have, the harder it is to make your decision. This poses a real problem for dating apps, where possibilities are practically endless – if you're straight and live in a city. Make sure to go through people's profiles carefully, not settling but trying to look beyond the screen and into the real person. Don't discard someone over a bad photo or a poor haircut.
Be active online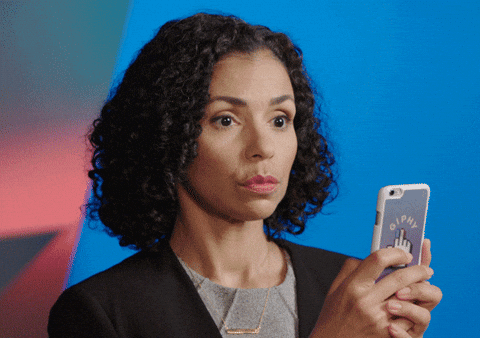 RELATED: 5 First Date Rules You Should Forget About
In order for dating apps to work, you need to use them regularly. It's okay to take periodic brakes from apps, but it's also important to remember why you're using them in the first place. Every once in a while log in, update your info, reply to messages and do some swiping. Dating apps have algorithms, with every action you take improving your compatibility with the app, getting you closer to what you want.
Know the differences between each app
Each app has pros and cons and it's important to get to know them. Tinder has a reputation of being the prime facilitator for hookups, but it's also got the most amount of users. Bumble is supposedly a little more serious and preferred by women. Give each app a try and see which one fits best. It also helps to visit the sites' FAQ and do a quick read through of their perks and benefits.