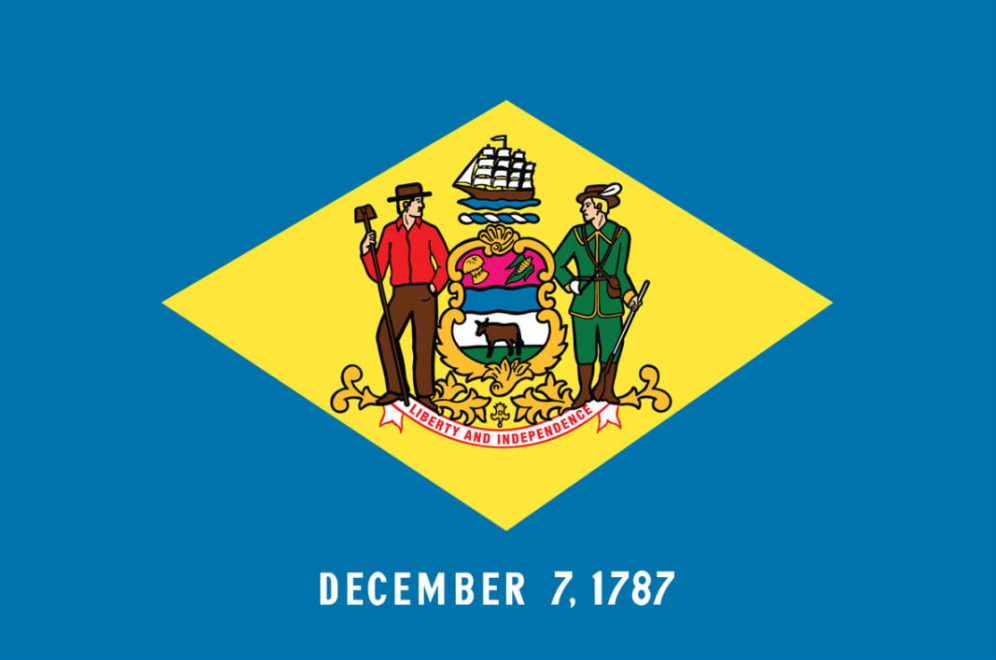 Starting Sunday, Delaware, who say they are the First State, legalized weed.  The state, whose motto is Liberty & Independence, will set free marijuana sales as the the 22rd legal state.  They will be able to reap tax benefits, help veterans and other medical marijuana patients and just chill after a busy week.
Marijuana, in the quantity of personal use, becomes legal starting Sunday. Delawareans will not be able to purchase recreational weed in the First State for at least 16 months. It will still be illegal to consume marijuana in public, and employers are still allowed to have a zero-tolerance policy.
In March, their General Assembly passed two marijuana-related bills: House Bill 1 legalizes the "personal use quantity" of marijuana, which varies by cannabis form, for people ages 21 and older. This is defined as 1 ounce or less of leaf marijuana, 12 grams or less of concentrated cannabis, or cannabis products containing 750 milligrams or less of delta-9-tetrahydrocannabinol.
The second bill, House Bill 2, creates and regulates the recreational marijuana industry in Delaware. Within 16 months of the legislation going into effect, the state will distribute 30 retail licenses through a competitive bidding process.
RELATED: Cannabis Legalization Is A Boon For Real Estate, New Jobs And Tax Revenue, New Data Shows
Delaware Governor Carney, in a statement, said he still believes legalizing weed is "not a step forward. I want to be clear that my views on this issue have not changed. And I understand there are those who share my views who will be disappointed in my decision not to veto this legislation.
"I came to this decision because I believe we've spent far too much time focused on this issue, when Delawareans face more serious and pressing concerns every day. It's time to move on."
According to the Pew Research Center, an overwhelming share of U.S. adults (88%) say either that marijuana should be legal for medical and recreational use by adults (59%) or that it should be legal for medical use only (30%). Just one-in-ten (10%) say marijuana use should not be legal, according to a Pew Research Center survey conducted Oct. 10-16, 2022.
So who is next? The Minnesota Senate cast its first vote to legalize recreational marijuana Friday, pushing the proposal closer to becoming law than ever before. The House approved its marijuana bill last Tuesday.
"Minnesotans are ready. Attitudes are changing. Now is our time to undo decades of ineffective and damaging prohibition," said Sen. Lindsey Port, DFL-Burnsville, who sponsored the marijuana bill and wore a bright green suit to commemorate Friday's vote.
Governor Tim Walz has pledged to sign the bill into law if lawmakers are thriving, making Minnesota the 23rd state to legalize recreational cannabis fully. One issue that has caused disagreement among Minnesota lawmakers is local control for cities and counties that do not want to accept legal cannabis. The House-approved bill will not permit localities to quit marijuana commerce or revoke operators' licenses directly.
RELATED: Legal Marijuana Leads To More Jobs And Economic Improvements — Here's How