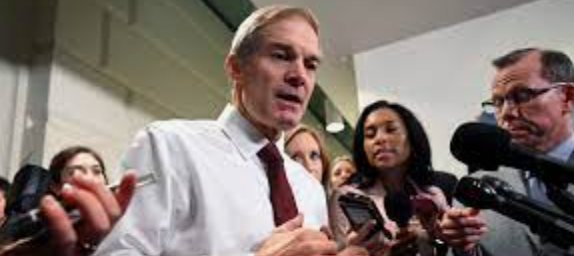 Kevin McCarthy is not a marijuana fan, but was a politician. While often voting against popular opinion, he understand vote gathering and allowed some thing through Congress.  While not a marijuana fan, he did understand its popularity with the general voting public.  As the US House of Representative struggles to find a new leader business has come to a halt.  Now, a potential new speaker may have emerged, so what is the stance of Rep. Jim Jordan and marijuana.
Jim Jordan was raised in Ohio and represents them in government. Graduating from Graham High School, he was a four-time state champion in wrestling. As a coach, he was involved in a scandal around the sport. Elected in 2007. According to The Dayton Daily News, Jordan "is known for being one of Congress' most conservative members".
RELATED: Cannabis And Migraines: What The Feds Actually Want To Know
Jordan was a founding member of the House Freedom Caucus, a group of the most conservative members of the party established to oust then-House Speaker John Boehner. Know as a firebrand, Jordan is is a bit of a wild card with policy.
Jordan has not be an ally of the cannabis industry or of patients and veterans who use medical marijuana. He has constantly voted no against SAFE Banking, medical marijuana research and the MORE Act.
There is concern under his leadership, policy votes might come to a halt including the upcoming budget discussions.  Jordan has shared publicly "I fully support efforts to keep marijuana illegal."
This could be a rough time for the cannabis industry which is just seeing hope for the business side, consumer use continues to increase.  Jordan's base tends to be older, and the marijuana base tends to be younger.
Kiplinger's shared "At a minimum, the likelihood of government shutdown in mid-November just went up to 80%, as the House's inability to do its immediate job of funding the government increases," Pangea Policy Founder Terry Haines told MarketWatch.
RELATED: Exclusive: #3 In Senate Talks About SAFER Banking
The alcohol industry has a significant stake in the cannabis industry and is a large voice in federal politics.  Like marijuana, alcohol executives will be watching the speaker vote closely over the next few days.